Leasing Now Available for Rapid RD UVC Robot! As low as $99 / month.
Rapid UVC Disinfection for Hospitals

Operate with a precise level of clean.
ONLY the RD™ UVC System can confirm that the actual lethal UVC dose is delivered to targeted areas, thereby providing the proof of compliance that you demand. 
The system measures, records and reports the UVC lethal dosage delivered to each part of your OR.
Dangerous microorganisms that cause hospital-acquired infections die when exposed to UV light for a specific length of time and intensity, which equals a measured dose. A study in the journal Antimicrobial Resistance & Infection Control reports that even after being subjected to four rounds of manual cleaning and getting disinfected with a bleach solution, 25% of rooms were still contaminated with Acinetobacter baumanii.

More information available at www.rduvc.com
Rapid UVC Brochure
UVC Comparison
UHS Sterilization of N95 masks
Rapid UVC fixed systems
Quick Start Guide
UVC FAQS
Xenon has no discernable impact
UVC for Dental Offices
No estimates. No guesswork. Just the right UVC dose, every time.
Confirms Completed Disinfection
Utilization data you can view on your tablet lets you know which ORs have been treated — by whom, how often, and the time spent per OR or ICU — for assured-dose UVC disinfection
Saves Treatment Time
The system's proprietary "pause and reposition" feature significantly reduces treatment time. Imagine how much faster you can be ready for your next procedure and how much more confident you'll be that your patients are protected against potentially deadly germs.
Reports in Real Time
You can access your data in real time, online, with industry-leading IN-TRAK™ infection-tracking software via your tablet or desktop computer.
Reaches Shadowed Areas
Proper UVC dosing reaches all points of interest in your OR, including those in shadowed areas, so you can be sure that every surface is cleaned.
Measures The Right Lethal Dose
Patented, wireless, remote sensors confirm that the RD UVC System delivers the right amount of total UVC light to eradicate viruses, bacteria and spores, including C.diff. in each area of the room.
Records Comprehensive Data
The RD UVC System allows you to see real-time job status on browser-enabled tablets. It also captures and stores comprehensive records via an on-board computer, and then automatically sends your data to our secure cloud.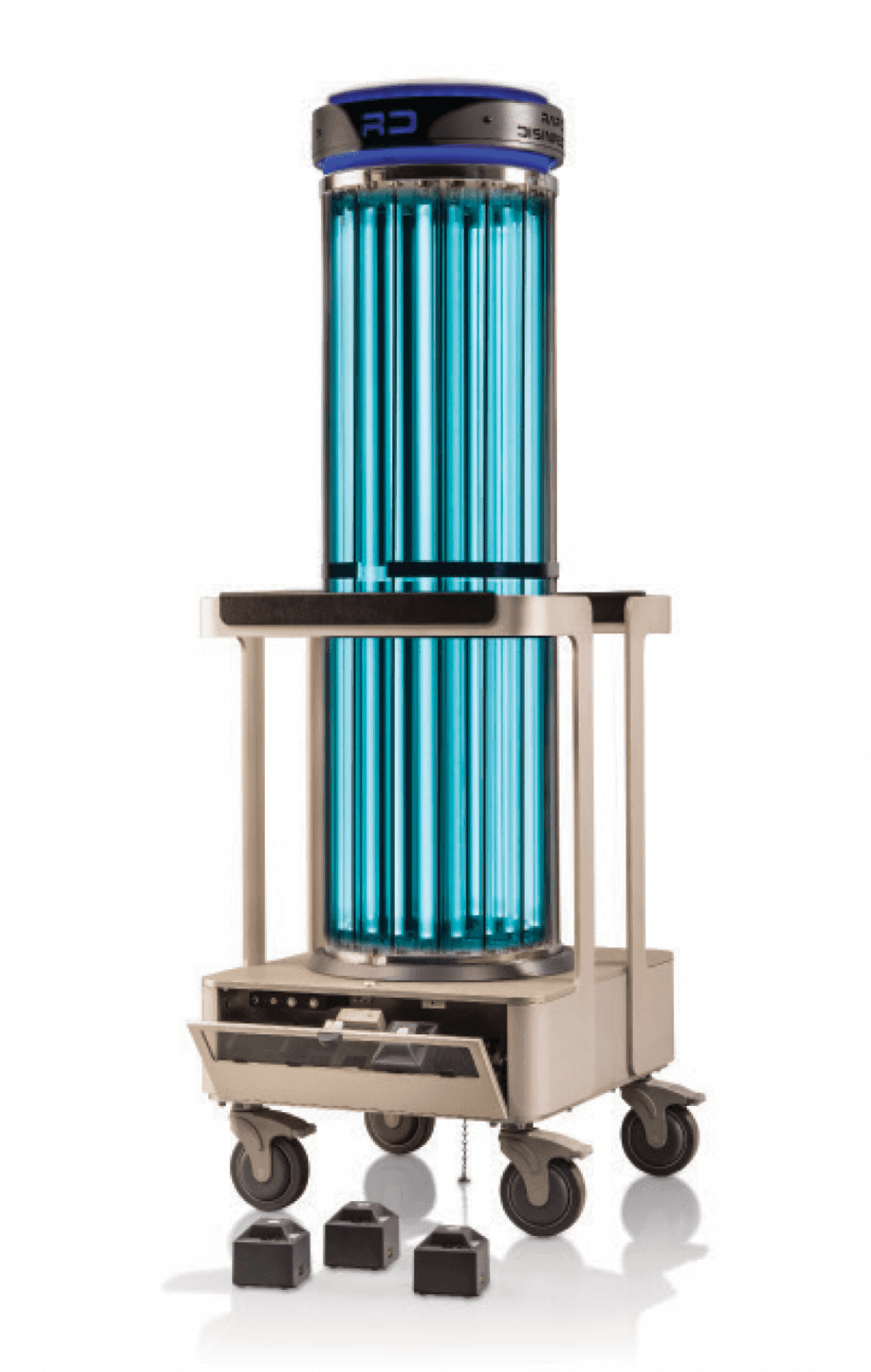 Fixed Systems are also available!

Cath Labs, EP Labs, Hybrid Labs, ORs, and Imaging Rooms
The RD™ UVC Fixed System delivers an ultra-fast, properly effective UVC dose for killing harmful pathogens when disinfecting your OR, or any other space — without having to be moved or positioned with each use.
One-time, initial installation means there's no need to position fixtures with each use. Light fixtures are mounted to the wall or ceiling depending on the room. Four, six or eight RD™ UVC Fixed fixtures are used per OR/room — depending on the size and treatment time desired.
With the RD™ UVC Fixed System, rooms can be disinfected between patient cases in as little as 45 seconds.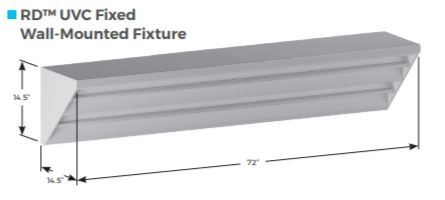 US Navy Begins UVC Disinfecting Pilot Program using RD UVC System
Steriliz is proud to serve the US Navy as they lead the fight against Coronavirus infection. The Navy's Mid-Atlantic Regional Maintenance Center (MARMC) is using RD UVC to disinfect surface areas and air to prevent the spread of the COVID-19 virus. The pilot will determine how MARMC incorporates UVC disinfection into its fleet to keep sailors and civilian workforce safe.
Dedicated People. Great Customer Experiences…since 1984.
Your job is hard enough. Choosing and using IT solutions can be daunting.
Our job is to help you find the right vendor-neutral solution, at the right price…..and then make sure it performs.
Our Mission is that every part of your whole pre and post-sale experience be positive. You deserve personalized care: a supplier that knows you when you call in and tech support that doesn't stop until you're satisfied.
Data Distributing's culture is centered on Trust, Expertise, and Relationships.
We thank you, our Customers, for trusting us all these years.