Choose your UV-C setup…. Fixed or Mobile.
Choose your UV-C setup….
Fixed or Mobile.
The Rapid UV-C Mobile System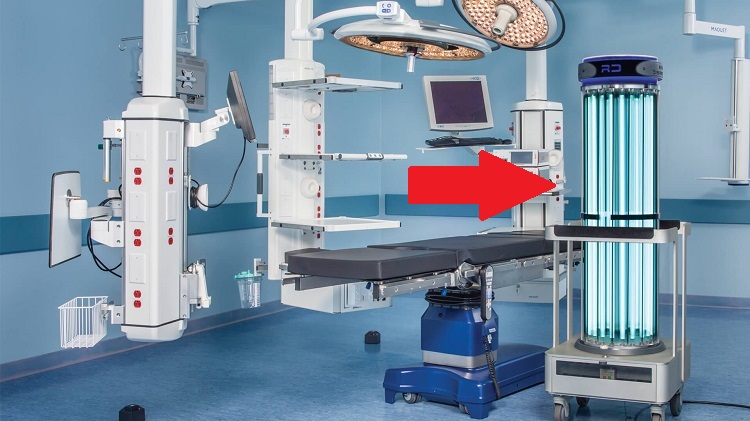 The RD-Fx™ Fixed Mount System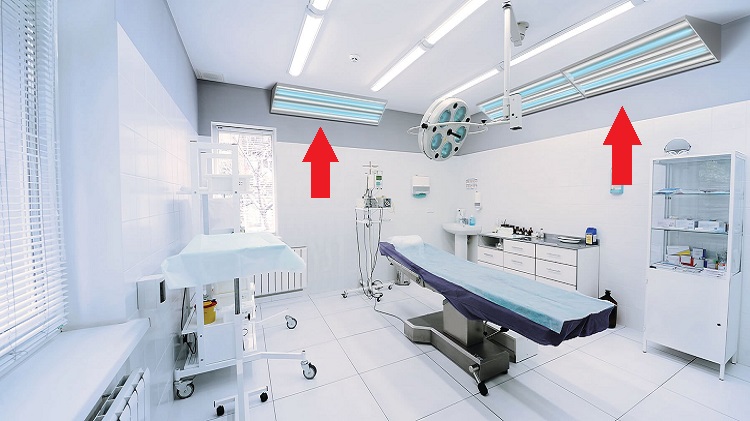 Disinfection Time:

45 seconds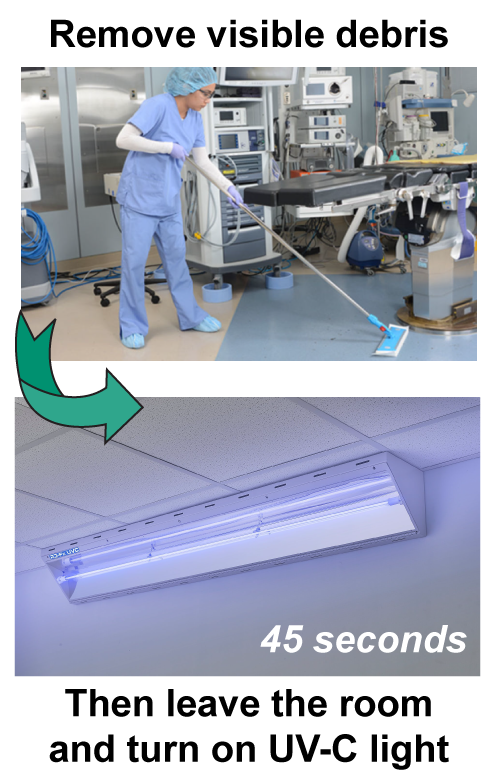 The RD UVC delivers an ultra-fast, properly effective UV-C dose for killing harmful pathogens when disinfecting your OR, or any other space.
It is the only UV-C system on the market that measures, records and reports the UV-C lethal dosage delivered to each part of your patient rooms, ICUs, ORs and any other environment targeted for disinfection.
Patented, wireless, remote sensors confirm that the RD UVC System delivers the right amount of total UV-C light to eradicate viruses, bacteria and spores, and C.diff.
Proper UV-C dosing reaches all points of interest in your OR, including those in shadowed areas, so you can be sure that every surface is cleaned.
Hospital rooms can be disinfected between patient cases in as little as 45 seconds (larger rooms can be less than 2 minutes).
Patented Remote Challenge Device UVC Sensors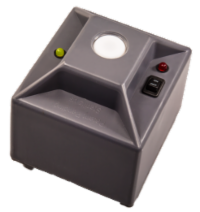 The only UV-C system on that market that measures doses. 
Pathogens Require Different Doses of UV-C to Deactivate
1 – E.coli (7,000μWs/cm² )
Antibiotics are not helpful for treating the O157 strain.
2 – SARS-CoV-2 (10,000μWs/cm²)  
The virus responsible for the COVID19 pathogen.
3 – MRSA (11,000μWs/cm²)  
Common bacteria that has become resistant to many antibiotics.
4 – Influenza Virus (26,100μWs/cm²)  
A common viral infection that can be deadly, especially in high-risk groups.
5 – C. diff Spores (46,000μWs/cm²)  
Common and difficult to kill pathogen in health care facilities; effects can be long-term.
6 – Anthrax Spores (106,000μWs/cm²)  
RD UVC can push a higher energy setting to any client instantly to address emerged agents.

Pulsed-xenon UV disinfection has no discernable impact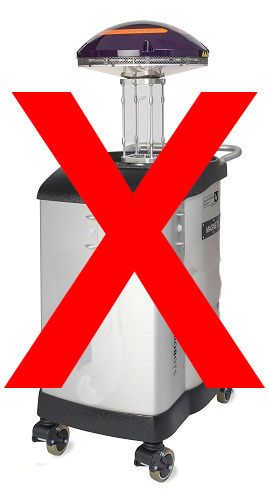 Pulsed xenon UV-C takes a lot longer to deactivate pathogens versus continuous UV-C. Compared to other UV-C systems (e.g. Xenex) in the market that use pulse-xenon, the RD UV-C delivers continuous UV-C to surfaces and is the only system that delivers a continuous beam of UV-C light while accurately measuring the exact UV-C dosage reaching surfaces to ensure a complete disinfection.
"Pulsed-xenon UV disinfection, as the final stage of terminal room cleaning, did not have a discernable impact on HA-CDI rates in our hospital."
American Journal of Infection Control (Read Article)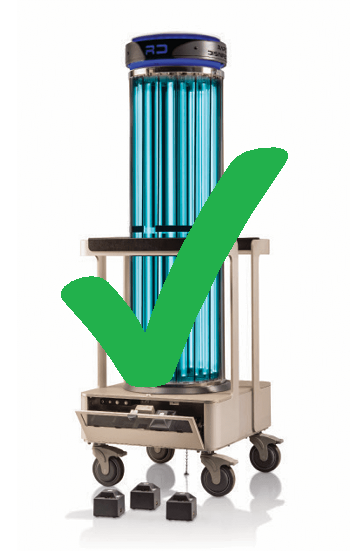 Informational videos on RD UVC systems
Informational papers on RD UVC systems
Dedicated People. Great Customer Experiences…since 1984.
Your job is hard enough. Choosing and using IT solutions can be daunting.
Our job is to help you find the right vendor-neutral solution, at the right price…..and then make sure it performs.
Our Mission is that every part of your whole pre and post-sale experience be positive. You deserve personalized care: a supplier that knows you when you call in and tech support that doesn't stop until you're satisfied.
Data Distributing's culture is centered on Trust, Expertise, and Relationships.
We thank you, our Customers, for trusting us all these years.