Personalized support when it matters most.
One service contact ...for all distribution solutions.
Nationwide onsite integration & training
Experts who care, taking your calls
"Our philosophy:  Treat Customers the way we would want to be treated. Personalized support means each Customer feels as if they are our most important Customer. We believe: Solutions should just work as expected. But when issues do arise, we will address your needs with professionalism and the sense of urgency you require. Whether onsite installation or phone support, our technicians take pride in solving problems and helping you get the most from the solution you chose."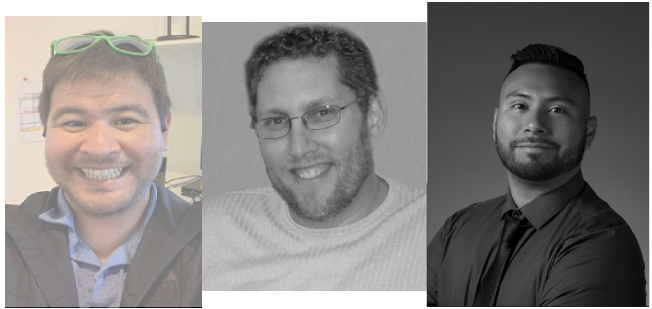 Email Support
Please email us at any time if we are unavailable on the phone.
We will respond to you as quickly as possible.
Click to email tech support
"Data Distributing was very thorough in their training. They were flexible in working with our training schedule and they didn't leave any issued unresolved."
Patricia Farley / Southern Regional Medical Center
"Data Distributing was willing to go above and beyond what we needed. Their customer service and support  was excellent."
Norm Stoddart / Huntsville Hospital
"I was new to the system and its functionalities and didn't know what to expect but Data Distributing addressed any questions I had and explained in a way that made sense.  They did a great job."
Todd Fine / Nevada Regional
"Data Distributing spent as much time as we needed. Their team was very knowledgeable on the products and pleasant to work with."
Ben Avila / Metrowest Framingham Union Hospital
 "Data Distributing was very patient in answering all of our questions pertaining to the software and hardware.  Their training was excellent."
Evelyn McCullough / St Petersburg General
 "I just would like to say thanks for having dedicated employees like Rick Sanchez.  He patiently helped us with a repair here in Omaha.  His actions helped us get our system back up and helped our VA Radiology department maintain the care and treatment of our Hero Veterans, the care they deserve. It is so easy to complain when things don't go as you want them to go, but if it wasn't for Ricks integrity and attention to detail,  we would have never gotten the system back up so quickly,  in order to continue to provide this care!  Thanks again and thank you that your company has individuals like Mr. Sanchez. "
John Payne/ Imaging Specialist / VA Omaha
"The service engineer who worked with us was very professional and experienced."
Edwin Zapanta, North Chicago VAMC
 "I am very pleased with how our install went.  The technician was great to work with.  He has contacted us several times after the install to ensure everything was working fine. He is a real asset to your organization."
Tim Motsinger, University Health System of Eastern Carolina
"David Chase is an awesome asset to your company. We are extremely happy with his work on this project. He is a great trainer, excellent with the installations/implementations and troubleshooting. He had exceptional follow -through and is a very talented individual. Very ambitious, personable and takes pride in his work. Job very well done!!!"
Angela Tucker, St Mary's Hospital & Medical Center
"The transition was very smooth. The old system was down and the new one installed in a timely manner. The technician  was very good at working with the staff and training them. He was able to answer all questions to the staff's satisfaction."
Sharon Jessie, TJ Sampson Community Hospital
"Nick was great.  Our sites install was a little unusual due to our network so more extensive training was needed and Nick had no problems explaining in detail what we didn't understand.  I was really impressed."
Eric Goff, Salem Hospital