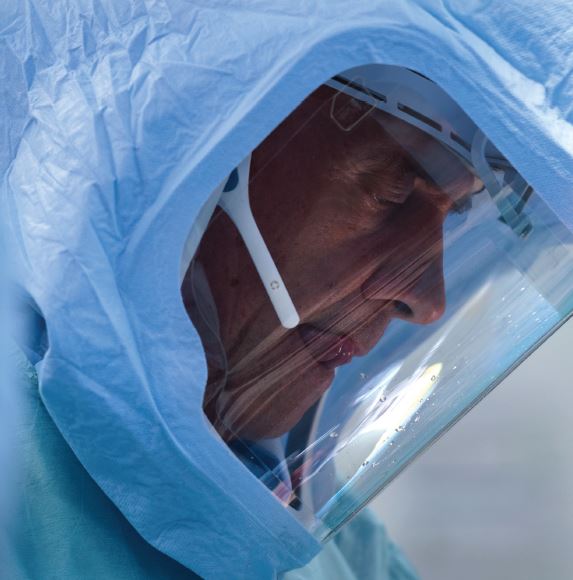 Healthcare Headset System
Quail Digital Healthcare Headset System is a lightweight, digital, wireless communications system for clinicians, physicians and assistants to talk hands-free as a team in the interventional OR or hybrid suite, at monitoring stations, through adjacent control rooms and ancillary areas. Wireless headsets promote greater attention to accuracy, reduce stress and foster collaboration within the team because communication becomes so much easier. Because it is so simple to use, license-free, and very easy to install, Quail Digital is used in Cardiac Cath Labs, EP Labs, Interventional Radiology, and Robotic Surgery.
Quail Digital Healthcare Brochure
Quail Headset Cleaning and Maintenance
Quail Digital – OR Leaflet
Quail Digital – OR Information
Broadcast feature for conference and training

Physician voice/dictation recording

Interference free
Up to 30 headset users

Headset weighs less than 1 ounce

Hands-free and push-to-talk
Dedicated People. Great Customer Experiences…since 1984.
Your job is hard enough. Choosing and using IT solutions can be daunting.
Our job is to help you find the right vendor-neutral solution, at the right price…..and then make sure it performs.
Our Mission is that every part of your whole pre and post-sale experience be positive. You deserve personalized care: a supplier that knows you when you call in and tech support that doesn't stop until you're satisfied.
Data Distributing's culture is centered on Trust, Expertise, and Relationships.
We thank you, our Customers, for trusting us all these years.