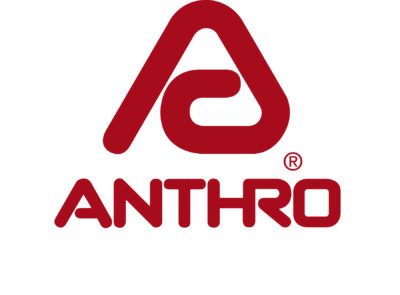 Anthro Radiology Furniture
Lifetime Warranty
Anthro imaging desks have a Lifetime Warranty against manufacturing defects, with a five-year warranty on electrical components. We are with you as long as you need us!
Delivery & Installation
From scheduling delivery to using the most knowledgeable installers, our in-house planning team will make delivery and installation effortless.
The Anthro Team
With over 15 years of hands-on experience with imaging furniture, we are your go-to resource for all imaging equipment management.
Space planning
Let Anthro design your reading room for comfort and productivity.
Treat yourself to Carl's Table, Anthro's flagship radiology desk. With the push of a button, control the table's height and tilt so you work sitting, standing, and reclining to stay energized. The electric Monitor Control system moves the entire bank of displays up and down, forward and back to the perfect focal distance.
Carl's Table Sell Sheet
White Glove Treatment
You'll have the pleasure of meeting one of Anthro's experienced Field Service Engineers, like Scott, when you purchase a Carl's Table.
He will fly out to meet your shipment at your site dock and work with our installers to deliver it safely to your reading room with absolutely no fuss. We will handle the assembly and work with your IT staff to install all of your equipment, so it is exactly the way you want it.
Best of all, we will spend as much time as you need to provide personal fittings for each and every doctor to train them on all the features of the desk and how they work. We'll even help your doctors program their preferred sitting, standing, and reclining positions!
Verte Chair
This is state-of-the-art ergonomics in seating. A series of 11 torsion spring-loaded bearing joints conform to your exact spine impression, then lock into place for one-of-a-kind fit, just for you. Rotate the neck rest to support your neck and head, relieving strain. Slide the seat pan forward and back to set the chair's depth to fit you perfectly. With the full grain leather seat, padded two-way adjustable neck rest, and adjustable and removable padded T-arms, you'll be so comfortable that won't want to get up. Three levers control the chair's overall height and tilt.
Steve's Station
A sleek. fully-featured radiology desk that's invitingly priced.
Steve's Station Advanced for Radiology – Dual
Steve's Station Advanced for Radiology – Single
Steve's Station Essential for Radiology
Steve's Monitor Easy Track
Steve's Station Spec Guide
Elevate II
Stand in the morning. Sit in the afternoon. Or vice-versa. It's all up to you!
Elevate II Single Surface
Elevate Product Sell Sheet
Elevate Adjusta Product Sheet

Bring your Radiology Reading Rooms into the 21st Century!
Whether it is a quick replacement or a full renovation, Data Distributing can offer you the latest in Radiology Ergonomic Workstations that have evolved, to minimize repetitive stress injuries while advancing levels of productivity.