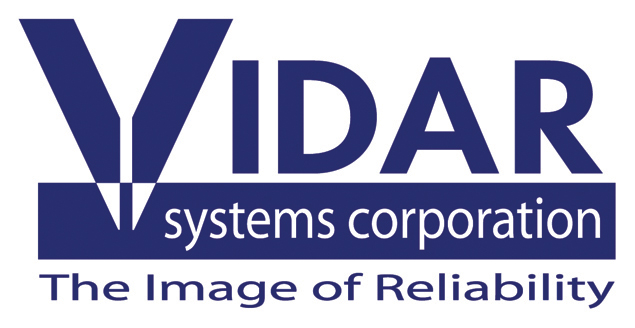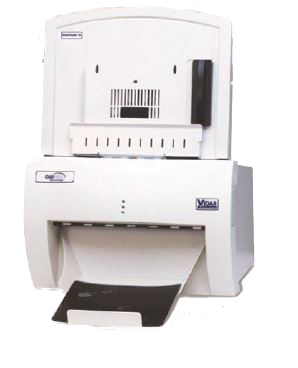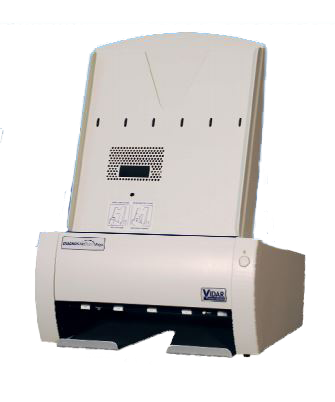 Why Should You Consider A Film Digitizing Solution For Your New Main Facility PACS?
A good solution goes a long way!  Think beyond short-term scanning solutions for your films during the analog to digital transition.  For example: 
Maybe You're Not Done With Your Digitizer After Digital Transition!
In most cases, customers continue to benefit from the use of a film digitizer far beyond their own internal digital transition because it provides them with the ability to scan outside patient films.  Not everyone is able to move to digital at the same pace so chances are you will continue to receive films from other facilities for some time to come.  Once your radiologists become accustomed to their new digital workflow, there's no going back!  Once those light-boxes are taken down the digital reading environment is improved.
Dual Use Application
Getting the right software is critical to your transition.  If your facility has both general radiography as well as mammography film, then you'll want to purchase a software solution that supports both DICOM SC and MG files.  Take care when seeking your software solution since there are only a few that the DiagnosticPRO Advantage will support and allow you to easily transition your digitizing from general radiography to mammography with a mouse click!
If you are a mid- to high-volume imaging center, this solution might not be the best one for you in which case, please see our Women's Health Imaging section.
State-of-the-Art Software
Film digitizers are not the hottest products.  However, if you choose wisely, it could be very productive.  Even if you currently have a film digitizer solution, a software upgrade could make a world of difference in efficiency, workflow, and productivity.  For example, on one workstation you could have a solution for:
Dual use general radiography and mammography
Easy and error-free patient demographic entry with Modality Work List
Automatic CT/MR segmenting
Scanning 51″ spinal films
Importing and exporting patient CDs
Scanning reports or other paper documentation with an inexpensive paper scanner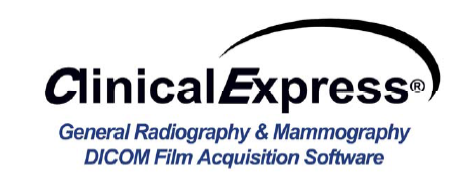 If you need to access prior studies, access studies from outside facilities, connect a remote site, or make digital copies of films for the patient to take to another facility, VIDAR's ClinicalExpress for general radiography and mammography is the solution for you.
ClinicalExpress is designed for ease of operation and was developed specifically for use with the world's leading line of film digitizers — VIDAR's DiagnosticPRO Advantage, CAD PRO Advantage,and SIERRA Advantage. This software complies with the Digital Imaging and Communications in Medicine (DICOM) 3.0 standard to digitize relevant prior films and send the images to DICOM PACS or workstations; and allows you to easily connect outlying clinics, departments, film libraries, or your reading or treatment facilities. Alternatively, a user-friendly film digitizing station can be used to digitize film-based prior studies, including mammography. The DICOM image files can then be sent to PACS, exported to CD, or used to print hard copy duplicates without the need for film-processing chemicals.
Clinical Express Brochure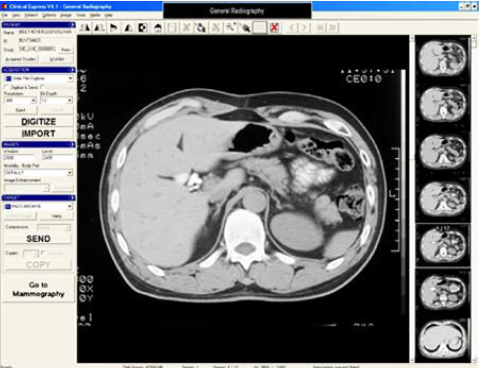 Dedicated People. Great Customer Experiences…since 1984.
Your job is hard enough. Choosing and using IT solutions can be daunting.
Our job is to help you find the right vendor-neutral solution, at the right price…..and then make sure it performs.
Our Mission is that every part of your whole pre and post-sale experience be positive. You deserve personalized care: a supplier that knows you when you call in and tech support that doesn't stop until you're satisfied.
Data Distributing's culture is centered on Trust, Expertise, and Relationships.
We thank you, our Customers, for trusting us all these years.