The All-New MAESTRO
The Future in Digital Publishing
Maestro is the first ever automated USB publishing system from Rimage. Unlike anything on the market, it's designed to assemble, write and print on USB devices on demand.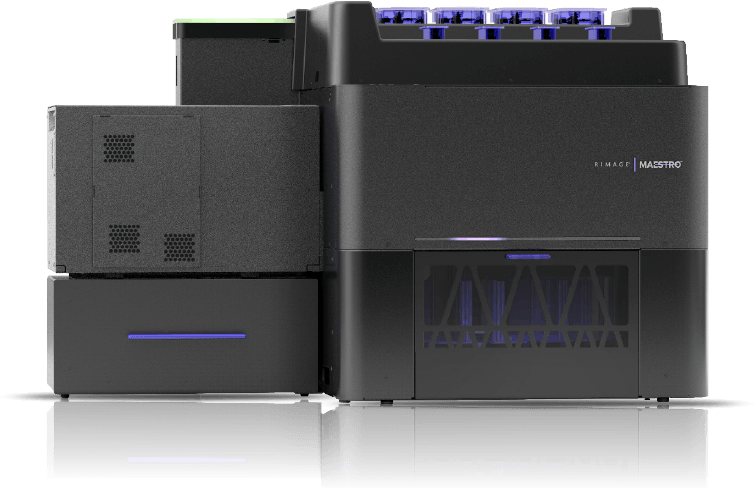 Dedicated People. Great Customer Experiences…since 1984.
Your job is hard enough. Choosing and using IT solutions can be daunting.
Our job is to help you find the right vendor-neutral solution, at the right price…..and then make sure it performs.
Our Mission is that every part of your whole pre and post-sale experience be positive. You deserve personalized care: a supplier that knows you when you call in and tech support that doesn't stop until you're satisfied.
Data Distributing's culture is centered on Trust, Expertise, and Relationships.
We thank you, our Customers, for trusting us all these years.