MS 55 i2 plus
Improving visibility and diagnosis efficiency by super high bright LCD
Implemented Independent Sub-pixel Drive Technology*
Special Features provided by JVC
Super high bright LCD realizing calibrated luminance
at 1000㏅/㎡ and high contrast at 1400:1
Driven by each sub-pixel value corresponding to
original image, three time resolution enhancement is
achieved.
*Customized viewer is required.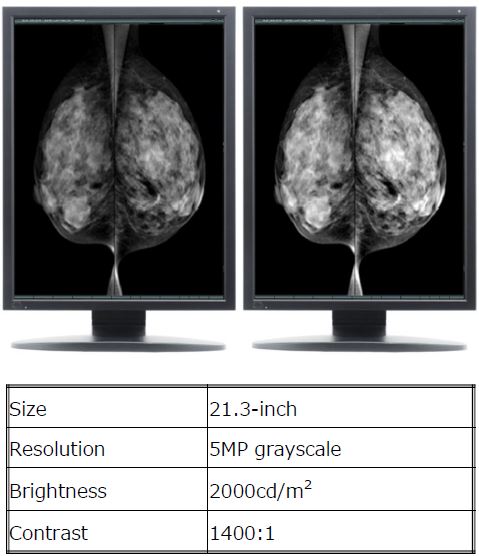 CCL 550 i2
5MP color display for multi modality
CCL550i2 can accomoadte images from any modality including Digital Mammography/Tomosynthesis, US, CT, MRI and pathology.
Dynamic Gamma
Color images are automatically recognized to provide optimized contrast, brightness and gamma. No user intervention is required.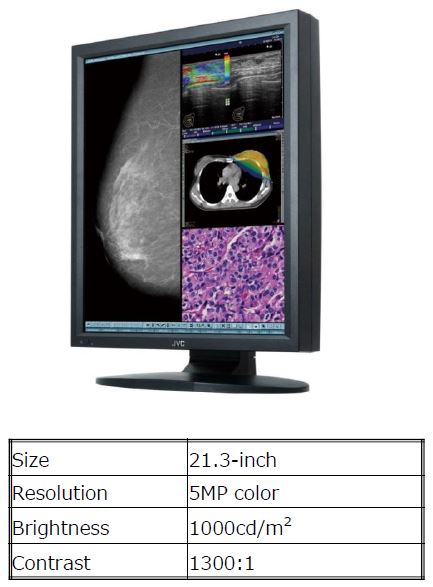 Recommendation Letter for Totoku's 5Mega Pixel Color Display
I am extremely impressed with the new 5 MegaPixel color monitor by Totoku. The images are truly spectacular, and allow for display of not only the high-resolution digital mammogram images, but other breast-related studies where color is an essential part of the diagnostic display including color Doppler and Elastography breast ultrasound studies, breast MR studies, and images of the histologic pathology slides from breast biopsies. This added flexibility is of tremendous value to the breast imaging radiologist, who can now evaluate all of these studies at the same workstation, and can do so without suffering any loss of resolution. Thank you, Totoku, for this important breakthrough in breast imaging displays!
Performance Monitoring
Cloud Software
Purpose
Continually collects operational status of displays
Remotely verifies display quality
Manages constancy tests and calibration history and test scheduling
Analyzes the information and reports to the system manager
Features
Centralization control for multi-hospital
Google Cloud Platform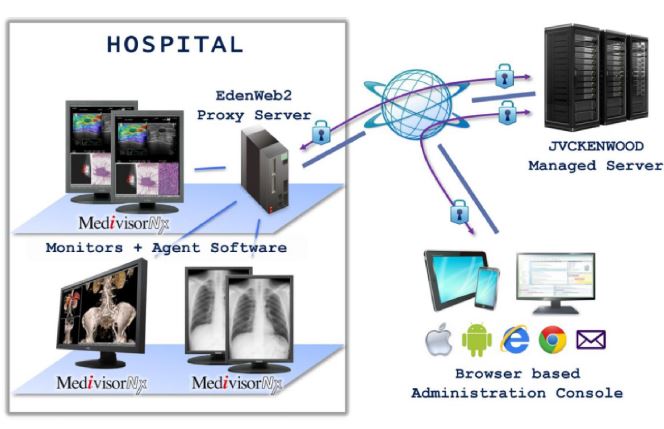 Autism Screening System – "Gazefinder"
A breakthrough and effective tool for early detection of ASD
Facilitate early diagnosis of ASD

Objectively evaluate the unique eye-gaze patterns of ASD

A part of the project of Japan Agency for Medical Research and Development (AMED)
Promote equipment sales as well as proposal-based business supporting development of an ecosystem of screening, health nurse training, and remedial teaching treatment
Possible application to different areas