Clinical Workflow & Communications…that fit in your pocket!
IMAGINE…
Imagine the ease of photo based communications with WhatsApp*™ or Instagram*™, but an app designed for clinical use.
And imagine an app that integrates with your EHR and Imaging systems that organizes your workflow.
WinguMD is the clinical tool you have been searching—for the people working in the trenches of care!
And the best of all, you can try it today for free.
SECURE CAPTURE
Securely Capture, organize and your photos and videos by clinical visits with our Encounter Based (learn more) flow. Use our Smart search to find photos even in order sheets and reports. Photos are never captured in your photo albums, but are securely sent and stored in our encrypted Microsoft Azure Cloud storage** enabling your HIPAA compliance.
PHOTOS and VIDEOS

ECG Wave Displays

Sonographer Worksheets and Charts

Order Forms – App will make them searchable.

** For professional cloud users. On premise installs available.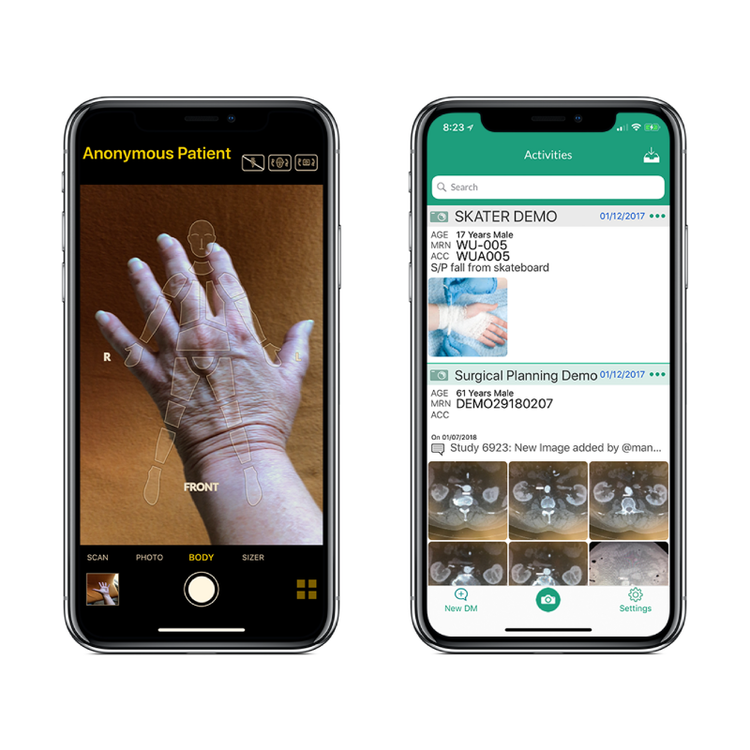 COLLABORATE
Visually discuss, educate, track and document your care coordination anytime and anywhere using our encounter based Team Chat secure collaborative messaging.
Use our Zoom State sharing technology to pinpoint the region of interests in your discussions.
Created by a major PACS engineer, it smoothly integrations with your enterprise imaging system with the industry standard DICOM, HL7 and FHIR. Begin your encounter with our Smart Modality Worklist, or Reconcile after the order has been established. "Hang" relevant photos next to your modality imaging studies like Ultrasound, MR, CT, and Radiograph cases.
Let Nothing Get In Your Way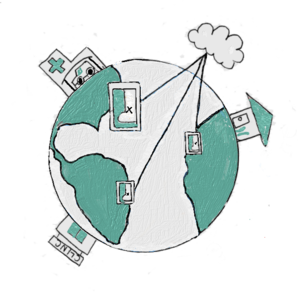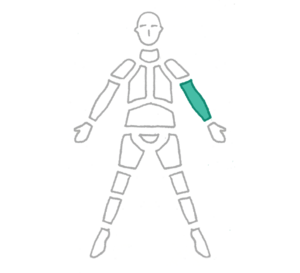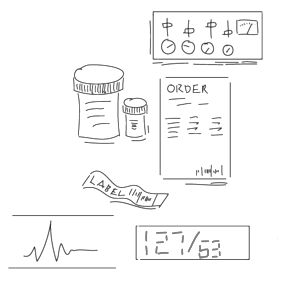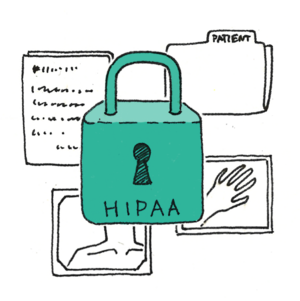 USE ANYWHERE
ANYTIME
Bring your smartphone or tablet – that's all you need.
Access anywhere and anytime to our secure cloud.
Send images for payer approvals with our desktop browser app – included free.
Import your existing photos
BODYMAP BASED SHUTTER TAP
Start the app and it is instantly in camera mode – ready for taking photos.
Tap on the screen just once. It captures:
– The Photo
– Body Location
– Laterality (L/R)
– Time/Date Stamp
– Photo Location (Drive-back instructions included!)
US Patented
BEYOND
PHOTO CAPTURE
Use the smart document scanner mode to scan printed orders then use the smart search.
Capture all the visual facts you would have otherwise lost forever.
Video capture coming in 4.0 (mid 2018).
CLINICALLY
SECURE
Encrypt your data end-to-end from the moment you press the shutter button.
Be in total control of your own data. We never subject your data to analytics companies, and we never sell any of your data without your permission.
You can always see your audit trail.
Check activity audit to ensure your HIPAA and GDPR compliance.
Goes Beyond Secure Messaging Apps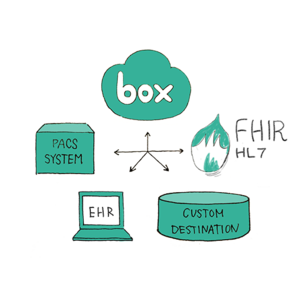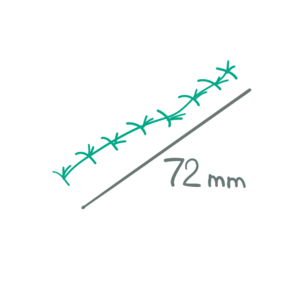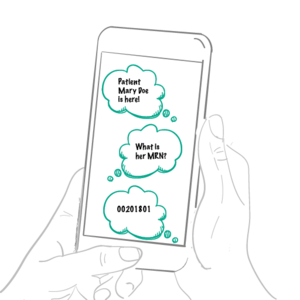 AVAILABLE INTEGRATED EXPERIENCE
Integrate BodyMapSnap with your hospital's IT systems with industry standard DICOM, HL7, FHIR plus BOX APIs
SMART-On-FHIR provider integration coming soon.
ENCOUNTER
BASED
 
Let BodyMapSnap naturally organize photos by patient encounters.
Use our Smart Unified Search and search across different PACS and EHR systems from a single search field.
We can provide Encounter Manager and Result Aggregator services built on DICOM Systems Unifier.
AMAZING
SMART SIZE RECOGNIZER
Convert any phone into a viable size measurement device instantly. Track Pre and Post Op healing processes.
US Patent Pending
BETTER SECURE
TEAM
MESSAGING
Prevent HIPAA Violating Texting or Emailing activities — immediately.
Use our visual chat with unique Zoom Context Sharing, allowing you to precisely pinpoint the region of interest in an image.