BARCO – Radiology Diagnostic Displays
Image quality and consistency are paramount to achieving a confident diagnosis, and ultimately, a successful course of treatment. Barco technologies that go beyond pixels and lumens enhance even the subtlest details to aid in precise detection at the earliest possible stage. Meticulously designed for faster image loading, creating a more streamlined workspace, and delivering crystal-clear images that are easy on the eyes, Barco display systems help radiologists diagnose confidently and efficiently to read more studies per day.
Barco Medical Solutions Catalog Spread
Approved DELL Laptops (As of 3/20/20)
Approved LENOVO Laptops (As of 3/20/20)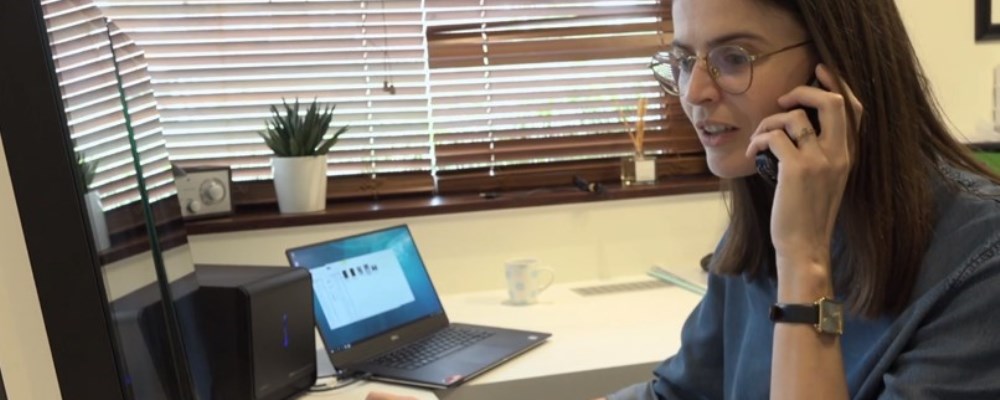 BARCO MediCal QAWeb
 Barco MediCal QAWeb software delivers real enterprise management to manage medical displays centrally and remotely throughout the entire enterprise.
During a recent Barco Roadshow, a client estimated that they reduced headcount for maintaining diagnostic displays by 67% due to the use of MediCal QAWeb – thanks to automatic QA/conformance, remote problem solving and self- healing of issues before they became problematic.
The Results:
Radiologists experience greater uptime and reduced manual intervention to fix issues

QAWeb delivers consistent image quality and color across the enterprise for better utilization throughout the lifetime of the displays.

IT saves precious time by reducing the need to visit displays throughout the extended medical campus

Fast and easy QAWeb set-up further frees up IT time to focus on other priorities with radiologists
Dedicated People. Great Customer Experiences…since 1984.
Your job is hard enough. Choosing and using IT solutions can be daunting.
Our job is to help you find the right vendor-neutral solution, at the right price…..and then make sure it performs.
Our Mission is that every part of your whole pre and post-sale experience be positive. You deserve personalized care: a supplier that knows you when you call in and tech support that doesn't stop until you're satisfied.
Data Distributing's culture is centered on Trust, Expertise, and Relationships.
We thank you, our Customers, for trusting us all these years.